Most trustworthy and successful breast Enlargement treatment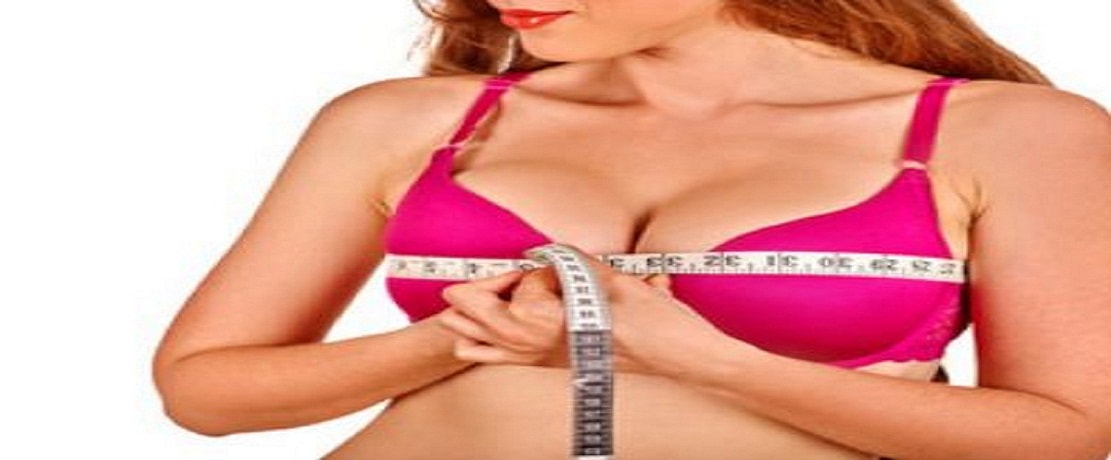 There are some risks associated with breast implants such as issues due to defective implants. Mirza Dawakhana helps you in getting bigger and fuller breasts with Ayurvedic breast enlargement treatment without any risk. +91 (0) 8826134882 /
info@mirzadawakhana.com
Women's are getting more aware towards their looks and vital statistics. Not only are they striving hard to augment their beauty but are also opting for surgeries or treatment to enhance their exquisiteness. Women body undergoes many changes during puberty, weight increase, aging, all throughout and post pregnancy. It becomes hard for women to retain her beauty of youth. Breast size of female starts increasing on attaining the puberty and undergoes changes at distinct phases of life. It majorly depends on inheritance. Sometimes it doesn't expand to the desired size due to hormonal imbalance, growth and inheritance of an individual. These days there is an increasing trend amongst women for breast enlargement. Women are opting for large breast in proportion to their body size while some prefers for too- large breasts in comparison to their own weight and height.
Surgery and breast lift are the procedure available in medical science as a part of breast enlargement treatment while there are also choices available for breast reduction too. Silicon implant in breast is most popular type of surgery for breast enlargement. But do you know you can lift your breast to desired size without even undergoing surgeries. Surgical procedures are never painless and do not guarantee desired results too. There have been numerous cases of even worsening the state of breast as well as patient on undergoing surgery for breast enlargement.
Ayurveda- Not alternative but chief mode of breast enlargement
Ayurveda is regarded as alternative science for treatment but do you know it is ancient science with history as old as human being. Ayurveda offers side effects free healing and cure of almost all diseases. Not only issues related to health but issues related to sex too are effectively curable by it. Sensitive and private issues like low libido, infertility, premature ejaculation, nocturnal discharge etc too can be categorically treated with Ayurveda & Unani. It has effective and successful treatment for Breast enlargement too which is the optional as well as more of beauty enhancing activity.
Various clinics are offering ayurveda treatment all over the country and all you have to do is to visit the best ayurveda clinic for best treatment and results.
Mirza Dawakhana – the leading and most credible ayurvedic clinic of India
Mirza Dwakhana, the most trusted unani & ayurvedic clinic in India offers ayurvedic breast enlargement treatment by using the valuable extracts of Ayurveda herbs which emphasize completely on rendering favorable impacts only unlike other science of medicines which along with providing temporary relief also gifts the side effects of treatment. No side effects, only 100 % safe treatment is assured as our medicines are the extracts of herbs and shrubs of nature without any adulteration. These Unani & ayurvedic breast enlargement medicines are absolutely safe and are prescribed by qualified sexologists associated with our clinic.
Steps involved in Treatment at Mirza Dawakhana:

Consultancy -The very first step constituting treatment processes are consultancy. Our sexologist responds to the queries of patients received through call, personal visits or through online consultation form to be filled while sending query through online mode.
Prescription- Our doctor reviews the case of applicant and diagnoses the problem of patient in addition to the deciding the other aspects like medicines to be given and duration of the treatment.
Dispatch – we also facilitate delivery all over the country as well as abroad. Our team makes sure to make timely dispatch of medicines to the respective address of patient for those who cannot make it to clinic.
We have extended our services across the world through internet. Not only can you avail treatment while sitting at your home but also can make payment through online banking, paypal etc
The legacy of heredity is no more untreatable as Mirza dawakhana challenges the misconception of people associated with the enlargement of size of women's breast. Have unani & ayurvedic breast enlargement treatment thoroughly based on ayurveda with an assurance of complete safety and results. Our services are just a call and a browse away.